Modern oil paintings by Rob Haanstra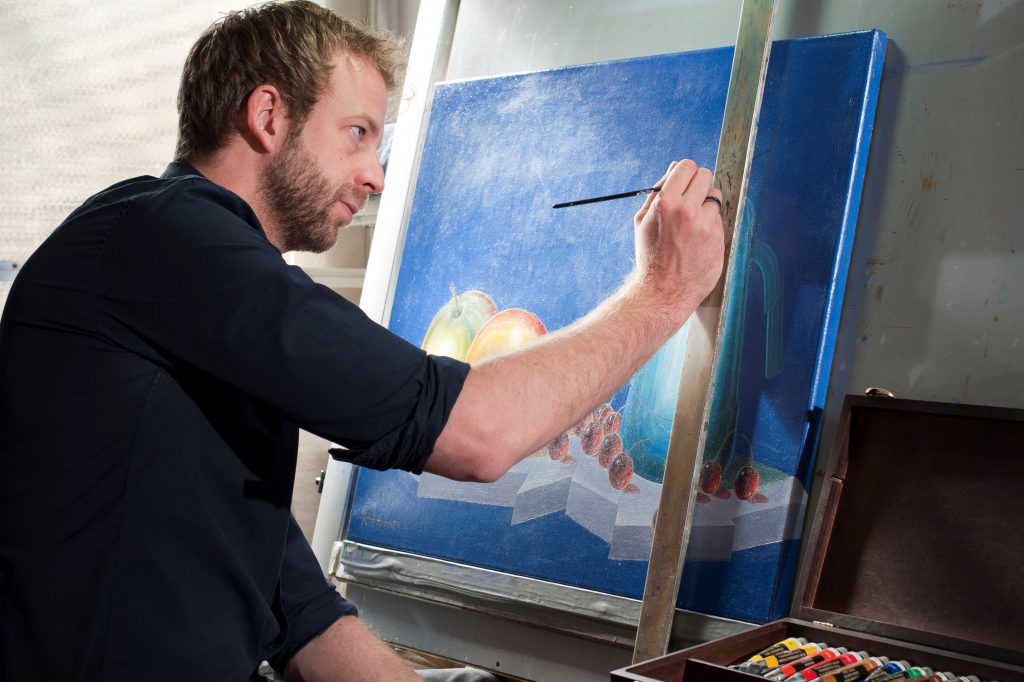 Rob Haanstra, born in Amsterdam (1983) followed the footsteps of his father (John Haanstra) at a very young age. As a young boy he watched his father creating the most beautiful artworks in his studio and he enthusiastically joint him to various art galleries in the Netherlands. By then it was already clear to him that he had a similar passion and ambition. However, it took many years before he started painting himself!As an autodidact, he started drawing and painting mainly still lifes and Old Dutch cityscapes at the age of sixteen.He exhibited at various art markets and art fairs around the Netherlands.Inspired by his father's knowledge and skills, self-study and a lot of experimentation, Rob eventually developed his own authentic style.Portraits with surrealistic elements are central to this.He is interested in the vulnerability behind people, the imperfection and at the same time the beauty. Rob tries to portray this in his paintings, which are all made with oil paint on canvas. 
I typically reply to all email inquiries within 24 hours.